☆

13 WISHES CABARET PLAYBILL

☆
☆

Why do You Love The Arts

?
"The arts are a way to express your intelligence. You can't Judge creativity based on SAT/ACT Scores"

Smolsky
"I love that no matter what type of art you're in, you're given the opportunity to express yourself"

Izzy
"Art is perhaps the purest form of truth"

Major
"I love the arts because you get to express yourself"

Hayden
"It is the only form where creative thinking reigns supreme"

Gianna
☆

If You Could Be Anyone in the world, who would it be

?
"I love the arts because it allows me to explore my personality and really get to know myself"

Will
Arnold Schwarzenegger

("Because why not" Hayden)
Rachel Mcadams

("Because she got to kiss Ryan Gosling"

Izzy)
☆

If you could give your 9 year old self advice, what would you say

?
"Don't let other people get in your head & hold you back. Your success is up to you"

Izzy
"Forget about hat others think of you & embrace who you are without giving a damn about anyone else's opinions"

Will
"Immerse yourself in the culture & art of music & Cinema"

Major
"Take more naps, you'll love them eventually"

Gianna
"i can make a mean egg sandwich"

Will
"I'm a triplet, & a tap dancer"

Smolsky
"I love surfing & Led Zeppelin"

Betsey
"I tend to fall down the stairs a lot"

Mackenzie
"I don't like chocoate chip cookies"

Olivia
"Do

Not

stop or quit something because it's too hard"

Smolsky
"I love ballet & Acting"

Tegan
"I love dogs very much & I'm hungry 24/7"

Madison
☆

Who Inspires you, & Why

?

☆
"Shirley Temple because she found success so young & was very talented" Madison
"Lorde, she is a great singer/songwriter. Her songs are relatable to teens & they help me through tough times"

Olivia
"Ed Sheeran. At 16, he dropped everything & dove head first into a music career. That is something I wish I had the guts to do. As a writer, his lyrics amaze me"

Smolsky
"My sister because is the one who taught me to perform"

Hayden
"People who can parallel park in a minute"

Gianna
"Heath Leger inspires me because he's not afraid to explore the darkest parts of the human psyche" Will
"My Mom inspires me. She works so hard for everything & I admire her perseverance & drive"

Izzy
1. Hello (Adele) - MAYA & TEHYA
2. Lullaby Medley - CURDA
3.Everybody (Ingrid Michaelson) - PIPER & RILEY
4. When We Were Young (Adele

) - GIANNA
5. We Are Here (Alicia Keys) - OLIVIA
6. Fall For You (Second Hand Serenade) - IZZY
7. Kelly's Solo - KELLY GRACE
8. Misfits (Original) - SMOLSKY
9. At Last - GLORY
10. Your Song (Elton John) - MAJOR
11. Cigarettes (Original) - MACKENZIE
12. 13 Wishes Speech - MADISON
13. I See Fire (Ed Sheeran) - WILL
14. Lost Stars (Begin Again) -TEHYA, MAYA, WILL, MACKENZIE, MAJOR, SMOLSKY, IZZY
15. Cut & Run (Original) - TEHYA
16. I'm Yours (Jason Mraz) - HAYDEN
17. Tegan's Solo - TEAGAN
18. Come As You Are (Nirvana) - FOCUS FEAT. SEAN
19. Aint It Fun (Paramore) - FOCUS FEAT. MAYA
PLEASE JOIN 13 Wishes AFTER THE SHOW FOR AN AUCTION TO RAISE MONEY FOR KIDS WHO DO NOT HAVE THE ARTS IN THEIR LIVES. ITEMS SUCH AS SIGNED POSTERS/TSHIRTS/CD'S FROM BROADWAY SHOWS SUCH AS "FUN HOME", AND PROFESSIONAL BALLERINA POINTE FROM LINCOLN CENTER WILL BE AUCTIONED OFF. IF YOU CANNOT MAKE THIS EVENT, PLEASE FEEL FREE TO CLICK HERE AND DONATE TO 13 Wishes.
13 Wishes wants to thank Tami Solomon, Andrew Frank, The Electric Lodge, our board of advisors (Auriel, Jennie, Michelle, Drew) and the performer's parents. Without you, this show could not be possible.
☆

THANK YOU AND ENJOY THE SHOW

☆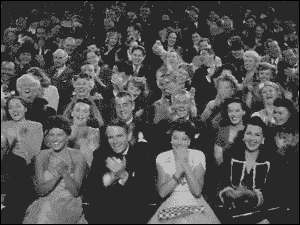 13 WISHES CAbaret
Electric Lodge
March 13, 2016
We are collaborating with Local Non-Profit in the Venice Community to bring the arts
to local schools in the area of the performance.